| | | |
| --- | --- | --- |
| Work Readiness | Entrepreneurship | Financial Literacy |
You can empower young people to own their economic success -- by becoming a JA classroom volunteer TODAY!
Being a JA classroom volunteer requires only 1 hour per week for 5-6 weeks.
BECOME A JA CLASSROOM VOLUNTEER TODAY!!
For a list of classrooms in need of JA volunteer -- click here.
Questions? Contact the JA Program Manager at (979) 549-0800 or jaofbrazoriapromgr@sbcglobal.net.
Junior Achievement Sparks Student Success

JA impacted 6547 area students in more than 278 classrooms with more than 39,773 contact hours during the 2012-2013 school year.

Our volunteer-delivered, kindergarten-12thgrade programs foster work-readiness, entrepreneurship and financial literacy skills, and use experiential learning to inspire students to dream big and reach their potential. With the help of over 350 volunteers, JA students develop the skills they need to experience the realities and opportunities of work and entrepreneurship in the 21st-century global marketplace.

Teachers we have JA programs for K-12th grade. Find out more. Just click here

Volunteers - we can help you give back and have a great time as well. Details here

Check out the latest on the March 29th
CURRENT 2013-2014 SUPPORTERS
(Donations associated with a special event are listed on our Events pages)
CORPORATE DONORS OVER $5,000
Help us reach students with vital financial literacy, work readiness & entrepreneurial programs by donating now.
CORPORATE DONORS UP TO $5,000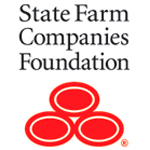 kinder Morgan foundation Wal-Mart Foundation
ENDOWMENT DONORS
Mr. & Mrs. Glenn Carlson Juan & Joyce Chapa Jacko & Nancy Garrett Elbert Insurance Agency
Jack & Cindy Haviland Jim & Linda Heath David & Lisa Nicks Dr. Greg & Lucy Pendon
Mary Ruth Rhodenbaugh George & Anita Rau Julie & Terry Siggers Ravi & Pam Singhania
Elizabeth Winston-Jones Ed & Ruby Zingleman
INDIVIDUAL DONORS

Anne & Roger Allstott Shari & Larry Boykin Mr. & Mrs. Glenn Carlson Juan & Joyce Chapa

Mr. & Mrs. Chris Frey Kevin & Sharon Land Local Independent Charities

Jerry & Wendy Monical Ravi & Pam Singhania Jim & Jackie St. Pierre
SCHOLARSHIP DONORS
VOLUNTEER SPONSORS
Contact us about volunteering or have us talk to your employees about volunteering
Become a JA classroom volunteer today!

For a current list of classes in need

Your tax-deductible donations are greatly appreciated.

Junior Achievement of Brazoria County, Inc. is a 501c3 organization.
Sign-up to receive our FREE monthly newsletter -- The Achiever.
PURPOSE
To inspire and prepare young people to succeed in a global economy.
MISSION
To ensure that every child has a fundamental understanding of the free enterprise system, business, economics, and financial matters.
FACT SHEET
Click HERE for a JA of Brazoria County, Inc. fact sheet.
Empowering young people to own their future economic success.
Junior Achievement of Brazoria County, Inc. is a member of JA USA.
PRIVACY POLICY for JA of Brazoria County, Inc.